Federico Maria Petrucci
Associate Professor
SSD: M-FIL/07 - storia della filosofia antica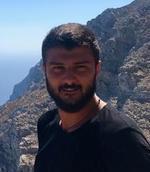 Contacts
011 6708224
n/d
Dipartimento di Filosofia, Palazzo Nuovo, 2° piano.
At
Department of Philosophy and Education Sciences
Dipartimento di Filosofia e Scienze dell'Educazione
Corso di laurea in Filosofia
Corso di laurea magistrale in Filosofia
Curriculum vitae
Curriculum Vitae (69.7 KB)
Selected publications
FEDERICO MARIA PETRUCCI
Lista delle pubblicazioni
(estratti degli articoli disponibili su Academia.edu)
Taurus of Beirut. The Other Side of Middle Platonism, Routledge, London 2018
Teone di Smirne. Expositio rerum mathematicarum ad legendum Platonem utilium. Introduzione, traduzione, commento ("Studies in Ancient Philosophy" 11), Academia Verlag, Sankt Augustin 2012, 609 pp.
(con Bruno Centrone), Platone. Ippia maggiore, Ippia minore, Ione, Menesseno (Piccola Biblioteca Filosofica), Einaudi, Torino 2012 (F.M. Petrucci è autore della nota al testo e alla traduzione - pp. XV-XVII -, della traduzione dei quattro dialoghi nella loro interezza e di tutte le note di commento - pp. 40-181, 206-283, 310-377, 414-497 - e delle note complementari - pp. 499-505).
TRADUZIONI (dal greco antico)
(con Angelica Taglia), Platone. Gorgia (Piccola Biblioteca Filosofica), Einaudi, Torino 2014 (F.M. Petrucci è autore della traduzione dal greco dell'intero dialogo, pp. 2-279, e della premessa al testo e alla traduzione, pp. CXII-CXXII)
(con Francesco Aronadio e Mauro Tulli), [Plato]. Epinomis, Bibliopolis, Napoli 2013 (F.M. Petrucci è curatore del volume e autore delle Note critiche sulla tradizione del testo e sulla costituzione del testo - cf. infra).
Making Sense of the Soul's Numbers. Middle Platonist Readings of Plato's Divisio Animae, "Apeiron" (accettato l'11 marzo 2018, disponibile in AoP
What Is an "Ideological Emendation" (Really)? Taurus' F 26 and Middle Platonist Philologia Philosophica, "Méthexis" 30 (2018), 128-153
Wie man eine Platonstelle deutet: Exegetische Strukturen im Mittelplatonismus, "Philologus" 2017 - versione on-line pubblicata nell'ottobre 2017 con DOI /10.1515/phil-2017-0019 in AoP presso il sito dell'editore (https://www.degruyter.com/view/j/phil.ahead-of-print/phil-2017-0019/phil-2017-0019.xml)
A Discussion of M. Bonazzi, À la Recherche des Idées, "Mnemosyne" 2017 - versione on-line pubblicata nel maggio 2017 con DOI 10.1163/1568525X-12342294 in AoP
Plato on Virtue in the Menexenus, "The Classical Quarterly" 69 (2017), 49-70
Plato Musicus. L'appropriazione degli schemata musicologici nella letteratura esegetica medioplatonica, "Incontri di Filologia classica" 16 (2016-2017), 91-112
Argumentative Strategies for Interpreting Plato's Cosmogony: Taurus and the Issue of Literalism in Antiquity, "Phronesis" 61 (2016), 43-59
Plutarch's Theory of Cosmological Powers in the "De Iside et Osiride", "Apeiron" 49 (2016), 329-367
Argumentative Strategies in the Platonic Section of Plutarch's "De Iside et Osiride" (chapters 45-64), "Mnemosyne" 69 (2016), 226-248
L'esegeta e il cielo del "Timeo": riargomentazione ed esegesi astronomica κατὰ ζητήματα nel Medioplatonismo, "Athenaeum" 104 (2016), 159-186
Adrastus on Aristotle's Cosmology. The Peripatetic Exegesis of "De caelo" and "Metaphysics" Λ, "Rhizomata" 3 (2015), 149-199
Letteralismo e cosmogenesi eternalista nel Medioplatonismo: il caso di Alcinoo, "Didaskalikos" XIV 169, 32-35, "Antiquorum Philosophia" 9 (2015), 111-125
Le témoignage du deuxième livre du "Commentaire au Timée" de Proclus sur la forme des arguments médio-platoniciens au sujet de la genèse du monde, "Revue des Ètudes Grecques" 127 (2014), 331-375
Il Vaticanus Graecus 1029 di Platone: struttura codicologica e dinamiche di allestimento, "Segno e Testo" 12 (2014), 333-370
Tre note sul testo del "Menesseno" di Platone, "Museum Helveticum" 71 (2014), 36-42
Platone sulla via di Larissa: per il testo del "Menone" (96 e1-97 c5), "Studi Classici e Orientali" 55 (2009), 35-46 (pubblicato nel 2012)
Il "Commento al Timeo" di Adrasto di Afrodisia, "Documenti e studi sulla tradizione filosofica medievale" 23 (2012), 1-33
Sulle tracce della virtù nell'Ippia minore: tra semantica prestazionale e prospettiva epistemica, "Würzburger Jahrbücher für die Altertumswissenschaft", n.F. 36 (2012), 139-156
Opinione corretta, conoscenza, virtù: su "Menone" 96d1-98b9, "Elenchos" 32 (2011), 229-262
Se per Platone 9/8 non è un rapporto epimore. Su una curiosa esegesi tecnica del "Timeo" (Theon Smyrn., "Exp." 75, 15-25), "Elenchos" 31 (2010), 319-330
Un equivoco filologico: il "De partibus philosophiae" dello Pseudo-Galeno, i "Prolegomena philosophiae" di Davide e il ms. Vaticano greco 2253, "Bollettino dei classici" 30 (2009), 88-100
Riargomentare il Platonismo. L'esegesi di Platone nell' "Expositio" di Teone di Smirne, "Elenchos" 30 (2009), 293-328
Un dialogo aperto: il Politico di Platone, "Studi classici e orientali" 50 (2004) [pubblicato nel 2009], 107-149
ARTICOLI IN VOLUMI COLLETTIVI
Theon of Smyrna: Re-Thinking Platonic Mathematics in Middle-Platonism, in H. Tarrant et al. (eds.), The Brill's Companion to the Reception of Plato, Brill, Boston-Leiden 2018 [volume pubblicato a novembre 2017, benché, come da prassi dell'editore, per i volumi usciti negli ultimi mesi dell'anno il copyright indichi l'anno successivo: si veda a conferma la pagina web di Brill: http://www.brill.com/products/reference-work/brills-companion-reception-plato-antiquity]
La dottrina della virtù di secondo grado nel Simposio, in M. Tulli, M. Erler (eds.), Plato in Symposium, Academia Verlag, Sankt Augustin 2016, 386-390
L'autenticità dell' "Ippia maggiore", in M. Tulli (a cura di), Testo e forme del testo. Ricerche di filologia filosofica, Giardini, Pisa-Roma 2016, 105-144
ἀντέχεσθαι τῶν ῥημάτων: the Neoplatonic Criticism of Atticus' Exegesis of Plato's Cosmogony, in T. Dangel, C. O'Brien, J. Halfwassen (eds.), Seele und Materie im Neuplatonismus, Winter Verlag, Heidelberg 2016, 75-103
L'esegesi e il commento di Platone (a partire dall'esegesi della cosmogonia del "Timeo"), "Rivista di Storia della Filosofia" 69 (2015), 295-320 [numero monografico della rivista dedicato al Medioplatonismo e curato da Pierluigi Donini, Franco Ferrari e Mauro Bonazzi]
L'economia filosofica della nozione aristotelica di φρόνησις e i suoi precedenti in Platone, in M. Vallozza (a cura di), Aristotele nel suo tempo. Tre contributi di storia del pensiero antico, Liceo Classico Buratti, Viterbo 2015, 28-50
Note critiche: Tradizione del testo, in F. Aronadio, F.M. Petrucci, M. Tulli (a cura di), [Plato]. Epinomis, Bibliopolis, Napoli 2013, 179-206
Note critiche: Costituzione del testo, in F. Aronadio, F.M. Petrucci, M. Tulli (a cura di), [Plato]. Epinomis, Bibliopolis, Napoli 2013, 271-308
La tradizione indiretta dell'ultima pagina dell'"Epinomide" (991 d5-992 b1): Nicomaco, Teone,Giamblico, Elia, Davide, Pseudo-Elia, in F. Ferrari e F. Alesse (a cura di), Epinomide. Studi sull'opera ela sua ricezione, Bibliopolis, Napoli 2012, 295-340
Tracce di teoria musicale aristotelica nell'esegesi di Teone di Smirne, in L. Bellotti (a cura di), Quaderni della Ricerca II, Pisa, (2012), 53-68
Una traccia della dialettica scolastica del primo Peripato: le sezioni musicali dei "Problemata physica" (XI e XIX), in B. Centrone (ed.), Studi sui "Problemata Physica" aristotelici, Bibliopolis, Napoli 2011, 175-238
CAPITOLI IN MANUALI SPECIALISTICI E VOCI IN DIZIONARI
(con Mario Vegetti) La grande scienza del II secolo: Galeno e Tolemeo, in R. Chiaradonna (a cura di), Storia della filosofia antica IV, Carocci, Roma 2016, 145-172 [come indicato nella nota al titolo, a p. 145, F.M. Petrucci è autore della sezione su Claudio Tolemeo, pp. 146-158]
(con Mario Vegetti) Le scienze nel mondo Ellenistico, in E. Spinelli (a cura di), Storia della Filosofia Antica III, Carocci, Roma 2016, 33-52 [come indicato nella nota al titolo, a p. 33, F.M. Petrucci è autore della terza sezione, sulle matematiche in età Ellenistica, pp. 41-52]
voce Théon de Smyrne, in R. Goulet (ed.), Dictionnaire des Philosophes Antiques VI, Paris 2016, 1016-1029
Recensione di A. Motta, Prolegomeni alla filosofia di Platone, "Athenaeum" 106 (2018), 338-341
Recensione di F. Acerbi, Il silenzio delle Sirene, "Journal of Hellenic Studies" 136 (2016), 294-295
Recensione di A. Michalewski, La puissance de l'Intelligible, "Méthexis" 28 (2016), 162-168
Recensione di C.S. O'Brien, The Demiurge in Ancient Thought, "Elenchos" 36 (2015), 173-179
Recensione di N. Vinel, In Nicomachi Arithmeticam, "Aestimatio" 11 (2014), 342-353
Recensione di P. Riedlberger, Domninus of Larissa: Enchiridion and spurious works, "BMCR" 2014.02.15
Recensione di Ph.S. Horky, Plato and Pythagoreanism, "Journal of the History of Philosophy" 52 (2014), 837-838
Recensione di E. Heitsch (ed.), Platon. Größerer Hippias, "Elenchos" 34 (2013), 423-429
Recensione di P. Destrée, F.-G. Herrmann (a cura di), Plato and the Poets, "Méthexis" 25 (2012), 174-180
Recensione di C. Partenie (ed.), Plato's Myths, "Elenchos" 31 (2010), 162-169
Recensione di G. Boys-Stones, J.H. Haubold (eds.), Plato and Hesiod, "Elenchos" 31 (2010), 169-176
Recensione di A. Barker, The Science of Harmonics in Classical Greece, "Elenchos" 30 (2009), 355-362
Recensione di A. Lo Schiavo, Platone e le misure della sapienza, "Elenchos" 29 (2008), 187-190
ARTICOLI ACCETTATI PER LA PUBBLICAZIONE
There Should Be a Virtue for Everyone. Non-Philosophical Virtue in the Phaedo, in G. Cornelli, F. Bravo, Th. Robinson (eds.), Phaedo: Selected Papers from the XI Symposium Platonicum, Academia Verlag, Sankt Augustin, 166-171
Alexander vs. Taurus: A Test-Case for Collecting Middle Platonist Texts, in T. Dorandi, L. Ferroni (eds.), Tempus quaerendi. Nouvelles expériences philologiques dans le domaine de la pensée de l'Antiquité Tardive. Actes du colloque international tenu à Paris, ENS, 10-12 mai 2017. Paris, Les Belles Lettres, 2018
(con Mauro Bonazzi) Baustein 231: Einordnung und Definition der Ethik, in Ch. Pietsch et al. (eds.), Der Platonismus in der Antike. 8.2: Ethik des Platonismus, Fromman-Holzboog, Stuttgart/Bad Cannstatt
Wave-like Commentaries. the Structure and Philosophical Economy of Middle Platonist Commentaries, di prossima pubblicazione in 'Journal of Hellenic Studies' (accettato il 30 gennaio 2018)
Megiste musike. Filosofia e musica nelle fonti della Grecia antica [con Francesco Pelosi; sotto contratto per De Gruyter, consegna del manoscritto prevista nel corso del 2019]
Le matematiche nell'antichità: metodo, dibattito, filosofia [sotto contratto per Carocci, consegna del manoscritto prevista a dicembre 2019]
PROGETTI EDITORIALI IN CORSO
The Harmony of Reason (con F. Pelosi): volume collettivo sul rapporto tra musica e filosofia in età imperiale e nella tarda antichità; contributi di C. Lévy, H. Tarrant, S. Gersh, D. O'Meara, G. Giardina, M. Veres, L. Castelli, Bram Demulder, Ch. Hoenig, A. Michalewski, F. Pelosi, F.M. Petrucci.
Authority and Authoritative Texts in the Platonist Tradition (con M. Erler e J.E. Heßler): contributi di D. Sedley, A.M. Ioppolo, M. Bonazzi, F.M. Petrucci, B. Centrone, G. Boys-Stones, A. Michalewski, R. Chiaradonna, Ch. Tornau, S. Aerts, A. Sheppard, M. Erler.
Office hours
Federico M. Petrucci riceve settimanalmente gli studenti il mercoledì dalle ore 10 alle ore 12.
Il ricevimento potrà svolgersi in presenza; tuttavia, per evitare assembramenti, le/gli student* sono pregat* di far sapere entro il lunedì sera se intendono partecipare: riceveranno così un'indicazione precisa circa l'orario a cui presentarsi.
In alternativa, è possibile connettersi al link:
https://unito.webex.com/meet/federicomaria.petrucci