Monica Mincu
Associate Professor
SSD: M-PED/02 - storia della pedagogia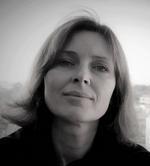 Contacts
011.6703769
011.6703165
Dipartimento di Filosofia e Scienze dell'Educazione, via G. Ferrari 9/11, Torino
At
Department of Philosophy and Education Sciences
Dipartimento di Filosofia e Scienze dell'Educazione
Corso di laurea magistrale a ciclo unico in
Scienze della Formazione Primaria
Laurea Magistrale in Medicina e Chirurgia - sede di Torino
Dottorato in Scienze Psicologiche, Antropologiche e dell'Educazione
Curriculum vitae
Curriculum Vitae (0.1 MB)
Research topics
Monica E. Mincu
(Ph.D. Catholic University-Milan) is an Associate Professor and comparatist in education, expert on education policy and school improvement. She is the author of several volumes on education reforms in East European communist countries (1947-1989), the liberal-communitarian debate and teacher education. Her recent research focus is on teacher education in various European contexts: England, France and Italy. Dr. Mincu also serves on the administrative council of Fondazione
per la
Scuola, a major NGO, which is active in the field of school improvement. She is also affiliated with LACES (Univ. of Bordeaux) and Visiting Senior Lecturer with Institute of Education (University College London).


THIRD MISSION ACTIVITIES:
Training module for Italian (2016) and Swiss Head-Teachers (2014, 2016) on personalisation at the school level and students' competences from an European perspective.
Monica E. Mincu
(PhD Università Cattolica Milano) è Professore Associato e comparatista in educazione, esperta di politiche educative e di processi di miglioramento scolastico a micro, meso e macro-livello. Autrice di vari volumi sulle riforme educative nei paesi comunisti est-europei (1947-1989), sul dibattito liberal-communitarian e sul tema della formazione degli insegnanti, il suo recente
focus
di ricerca verte sulla formazione degli insegnanti in vari contesti europei: Inghilterra, Francia, Italia. Ha condotto ricerca etnografica sulle vie di formazione
school-based
in Inghilterra e su specifiche iniziative politiche di miglioramento, come le
teaching schools
. Dal 2016 la Prof.ssa Mincu svolge anche il ruolo di consigliera presso la Fondazione per la Scuola. Inoltre, è affiliata con
LACES (
Università di
Bordeaux). Nel 2016 Monica Mincu è stata nominata Visiting Senior Lecturer presso Institute of Education (University College London)


ATTIVITÀ DI "TERZA MISSIONE":
Modulo di formazione per Dirigenti Scolastici italiani (2016) e svizzeri (2014, 2016) sulla personalizzazione come principio organizzativo a livello di istituto e le competenze degli studenti in prospettiva europea.
Research groups
Office hours
Su appuntamento venerdì 9-10 Via G: Ferrari 9/11. Non si fissano appuntamenti per discutere dei saggi di valutazione scritta, sui quali si riceve feedback scritto sulla piattaforma e durante l'esame orale.
Si avvisano gli studenti che gli esami nella sessione autunnale si terranno in modalità ONLINE
Regole per la valutazione studenti corso di Educazione Comparata
I saggi vanno caricati sulla piattaforma entro la data indicata.
Sono valutati con giudizi, sufficiente come minimo per sostenere la prova orale (non tradotto automaticamente in un determinato voto).
Il saggio va discusso in fase di esame orale – giudizio inserito sulla piattaforma non è sufficiente, l'elaborato preparato a casa va sostenuto e spiegato dal vivo; diversamente l'esame non è completo né valido. I saggi sono controllati per il plagio con il sistema Turnitin.
Saggio ed esame orale vanno di pari passo nello stesso appello; nel caso di esame orale insufficiente, il saggio rimane valido ma è cura dello studente di ricaricarlo sulla piattaforma in occasione di appelli successivi, indicando la data e il giudizio della valutazione nella sezione "commenti". L'esame va concluso entro 2 anni al massimo dalla data di valutazione (sufficiente) del saggio, in caso contrario va ripresentato un nuovo elaborato.
Non occorre inviare giustifiche per motivi di salute né email alla docente in caso di non presentazione all'esame orale (ma i casi complessivamente devono essere ragionevolmente pochi) e il saggio va sostenuto nell'appello immediatamente successivo – diversamente non ritenuto valido.
I confronti sulla qualità del saggio si possono avere dal vivo all'esame orale e tramite valutazione scritta ricevuta sulla piattaforma dove esistono i criteri, gli esempi, le indicazioni che vanno consultate, viste le due sessioni di indicazioni, esempi e discussioni in sede di svolgimento del corso; non si offrono dettagli forniti a lezione in modalità ricevimento studenti.