Massimo Ferrari
Full Professor
SSD: M-FIL/06 - storia della filosofia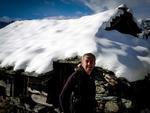 Contacts
011 6708201
Dipartimento di Filosofia, Palazzo Nuovo, 2° piano.
At
Department of Philosophy and Education Sciences
Dipartimento di Filosofia e Scienze dell'Educazione
Corso di laurea in Filosofia
Corso di laurea magistrale in Filosofia
Dottorato in Filosofia
Curriculum vitae
Curriculum Vitae (67.5 KB)
Research topics
Aree di ricerca scientifica: neokantismo, fenomenologia, empirismo logico, pragmatismo, filosofia analitica, storia della filosofia italiana, filosofia tedesca dell'Ottocento e del Novecento, interazioni tra riflessione filosofica e conoscenza scientifica, storia della storiografia filosofica.
Activities in agenda
Academic bodies
Office hours
Il Prof. Massimo Ferrari riceve gli studenti il martedì dalle ore 12 alle ore 14 (II piano di Palazzo Nuovo). Non è necessario prenotarsi.